Athletes join Kollektiv to get personalized training to reach their goals and an expert team in their corner.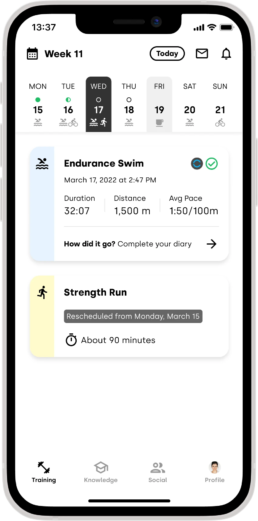 Training
Where you receive and manage your weekly training load, supervised by us and the Kollektiv Experts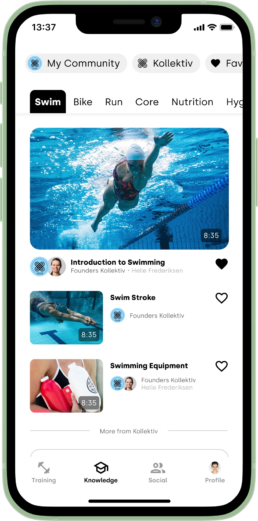 Knowledge
Where we present our accumulated knowledge of the sport for all levels of ability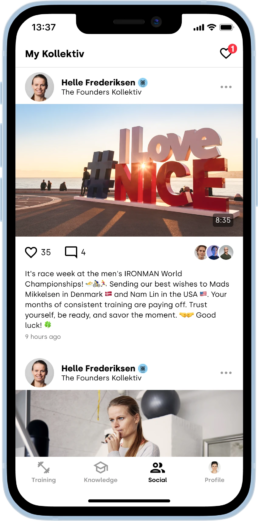 Community
Where we discuss and exchange about the vibes of the sport, latest trends and chit-chats
Start with your goals and available time
Multiple events in one place
Get a training plan that builds you towards your goals based on their priorities
Share your available time
Your plan will fit within your available time to train on each given day
Your schedule
Share your preferred day to train for individual sports, and when you want your rest days
Get a new week of training, every 7 days
Easy to follow workouts that aim to prevent overtraining and enhance your body awareness
Get Garmin workout guidance in real-time
Run and bike sessions sync to your Garmin account. Just press start and get guided through the session, no need to memorize the details.
Import your workout data from industry leading services
Give training feedback to your team
We celebrate your wins and fine-tune your plan based on feedback
Ask the experts in times of need
Nutrition, injuries, training advice - our communities are backed by experts answering on a wide range of topics.
Meet our Experts
Learn from the best inside your community
There's always something new to learn. Our communities teach you with knowledge from specialists.
At Kollektiv, you train with a community
Get support and stay committed
Benefit from a community backing for successful training
Expand your own perspective
Benefit from diverse insights, fostering comprehensive learning
Boost your skills through collaboration
Benefit from joint efforts, accelerating skill growth